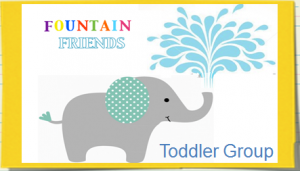 Toddler group is temporarily suspended due to the Coronavirus pandemic but Owen and Lisa have put together weekly Facebook posts for you to enjoy with your toddler. See below.
Check out the Kidzone page here for extra Bible stories and songs for children.
Friday 22nd May 2020 – Rainbows 
Friday 15th May 2020 – Teddy Bears' Picnic
T-T-10522-Teddy-Bears-Picnic-Colouring-Pages (1)
(Click on the link , save pictures to your computer and print from there)
Please take a photo of your finished picture and email  it to  owenpatterson@yahoo.co.uk   and we will show them next week. Thanks!
Friday 8th May 2020 – Under the Sea
Thursday 30th April – Friendly Frogs
Thursday 23rd April – The Farm 
Thursday 9th April – Easter 
Thursday 2nd April – Spring Time 
Thursday 26th March 2020
Everyone welcome!
When: Every Thursday morning 10.00am – 11.30am .
Where: Downpatrick Presbyterian Church Halls, Fountain Street, Downpatrick
What we do:
Play
Craft
Refreshments
Music
Stories/Rhymes
Games
Seasonal activities
Please contact Lisa on 028 4461 5201 if you have any questions or want to find out more.