Please contact our minister, Owen Patterson, if you need help, prayer or advice.
 Tel: 028 4461 5201  or    Mobile: 07552 175 156
Members of our congregation are very willing to deliver groceries to your door, pray with you or simply chat to you by phone. Please do not hesitate to contact Owen to avail of this help. 
Congregation Updates
Please support this great project by packing a box
Instruction leaflets and boxes are available in the church or from Hazel Lynas  or Ann Chestnutt
Pre-printed shoe boxes can be bought for 50p
Please note that filled boxes should be left in church before Sunday 8th November with a suggested donation of £5 per box to cover costs
If getting out to shop is tricky this year you can virtually 'pack' a box online and they will pack and send a shoebox for you for £20
Please contact Hazel Lynas or Ann Chestnutt or check out  www.samaritans-purse.org.uk for more information
Services –

Good news!!! We have 

restarted our services in the church buildings 

at 10am in Ardglass and at 11.30am in Downpatrick. Everyone welcome!  Please watch the videos below before you come along.
Downpatrick Congregation 
Ardglass Congregation
Meetings

– In the interest of protecting our community

all meetings except the prayer meeting are suspended until further notice.
Online Services & Vlogs

– We will continue to post an online service here each Sunday morning . During lockdown Owen also posted short vlogs here . Keep an eye on the website and our Facebook page for links and reminders.
Prayer Meeting

–

Wednesdays 8pm-9pm – now back in the church building. Everyone welcome!
        
Tel: 07444015883
We are continuing to operate the foodbank in order to help those in most need but at the same time ensuring we follow Government guidelines to keep our volunteers as safe as possible.
We are no longer running the home delivery service. Fountain Foodbank will be open for collection of parcels from Downpatrick Presbyterian Church Hall, beside the church, 16 Fountain Street, Downpatrick, BT30 6AW on Fridays in August 2020 from 10am to 12 noon.
For more information please visit the Fountain Foodbank page here or Tel: 07444015883

Youth Club

–

As youth club is currently suspended we are hoping to regularly post children's talks, Bible stories and songs on the Kidzone page to keep in touch with you.  Please let your friends know it is

here. 
Fountain Friends Toddler Group

– toddler group is currently suspended.
CEF Stay Home Resources

–

CEF has prepared Christian resources for children which can be found on their website here.

Scripture Union

is publishing daily lockdown support and resources for kids which can be found on their website  here.
Hope For Youth Ministries

– assemblies and other resources for kids can be found here
Prayer Points
Please pray for the sick, those families who are bereaved, our medical practitioners, our most vulnerable within communities and the Government as they seek to make decisions in the best interest of the people. Also pray that we will show generosity, peace, compassion and the love of Christ as we seek to serve Him at this difficult time.  
Please continue to pray for all those who are working for the NHS. Please pray for their personal protection, for more testing to be made available, for the care and protection of their families, for enough protective equipment for every frontline health worker, for an effective treatment for the virus to be found, for mental and physical strength for each of them to keep going and for the recovery of those NHS workers who have already contracted the virus.
Please remember the following NHS workers connected to our own congregation:- Carole & Alison Gill, Kieran Keown, Claire Alexander, Lorraine Murphy, Lynne Mason, Patricia Ewan & Catherine Martin, Hana Cousins, Fiona McCartney, Alison Hamilton, Reddy & Subhashini Parasarathy, Karen Campbell, Patrick Johnston, Cheryl Latacz, Marilyn O'Boyle, David Thompson, Anne & Alison Brown and Owen as chaplain to the hospital.
Please remember to pray for Owen, Lisa, Caleb, Micah, Jotham and Jude.  Please pray for Owen as he serves God in the community, as he ministers to patients in the hospital, as he carries out his pastoral duties, as he prepares his Bible teachings and as he reaches out with the Gospel to many people using social media. 
Please pray for wisdom for the Government, principals, Boards of Governors and teachers as they plan for the reopening of schools in August, seeking to put in place appropriate safety measures for everyone.
Worship Songs
New Hymns & Songs – We have recently developed a new praise and worship section which will be regularly updated with various Christians songs, old and new for you to enjoy listening to. Find it here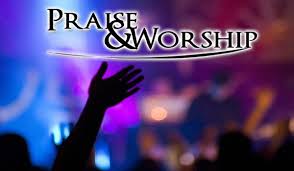 Listening and singing praise to God will reassure you and remind you that He is in control.